The doctor and the staff of the Yeh Orthodontics practice are a very well oiled machine. Defining the practice, they all work toward being a unified group of workers that are made up of all ages and interests. Longevity of employment and friendship are key characteristics of this team. There is a contagious warmth and courtesy felt when one visits the office. Their common goal is to give respect and excellent care to both patients and parents. All clinical staff are Washington State certified technicians. Orthodontics is all about smiles, so of course, all of the staff can be seen having a lot of fun too! See us in action both inside and outside the office!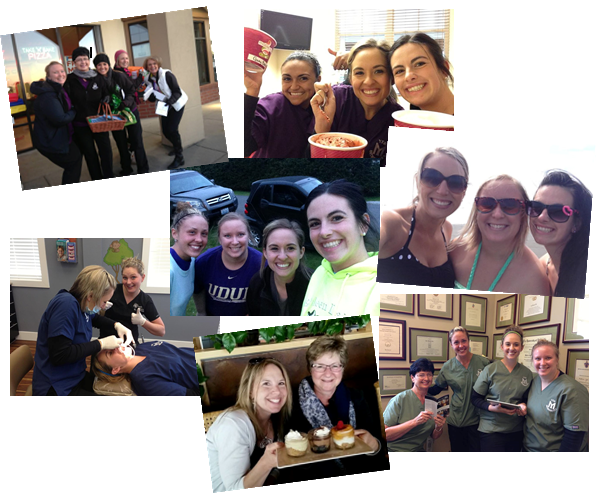 Below, get to know a little bit more about each of our team members!
° ° ° ° ° ° ° ° ° ° ° °

Sally – Treatment Coordinator

Sally has enjoyed working as the public relations and Treatment Coordinator for this practice for about 33 years, 11 of them with Dr. Yeh. She is usually the first person that a new patient meets with, along with Dr. Yeh, when coming to our office for an initial consultation. She is often seen chasing Dr. Yeh for information or decisions and has been referred to as Dr. Yeh's 'right hand man'. After all these years, she still loves her job!
Raised as a farm gal from Sumas, WA, Sally has a love for the outdoors including hiking, gardening, and running. These pale in comparison to the joy she finds spending time with her husband of 44 years, and her seven grandchildren who live locally. Once an elementary teacher, Sally is the Sunday school Superintendent in her church, plus loves meeting new people whether in the work place or in her social sphere.
We all enjoy the Yeh birthday celebrations where we usually order a trademark 'batch of Sally's homemade buns' as one of our menu choices. (This gal has no down time, don't let her fool you,) See Sally run. Go Sally, Go!!
° ° ° ° ° ° ° ° ° ° ° °

Destinee – Clinic Coordinator
Our Clinic Coordinator, Destinee, is one of our greatest assets in the practice. She not only keeps things running smoothly in the clinic, but also manages and maintains a very solid and calm clinic environment. Her keen attention to detail makes for flawless work days. She has excellent rapport with Dr. Yeh, as his lead gal. He knows he can depend on her and that she has answers to anything and everything! She is amazing to us all.
Destinee is a local girl who attended Bellingham Technical College for her Dental Assistant certification. Believe it or not, this gal also knows how to have fun and has built a most incredible fully trained staff of women who get to enjoy her friendship and fun outside of the work place.
° ° ° ° ° ° ° ° ° ° ° °
Barb has enjoyed working for Dr. Yeh for many years, as an experienced and knowledgeable technician, advisor, and chairside! Barb led a well-rounded life as she and her husband shared their busy career on a large dairy farm and raised 4 kids, prior to her entry into the orthodontic field. Barb's cheer is sure to make any day a very good day. She is beloved by all staff and patients. She proves to her world around her that with age comes wisdom. She has greatly enjoyed learning new things, and that Dr. Yeh has patiently taught our staff how to be a high-tech and efficient office. After all these years, she still loves her job! She will be quick to tell you that THIS STAFF is the BEST EVER, and she loves work days with Dr. Yeh and with each co-worker.
Barb also enjoys a large family connection of grand children and great grandchildren. She rarely misses a game or school event whereby one of her beloved, who affectionately call her "Guela", know that she is cheering them on usually in person! When she is not at her post with our staff on clinic days, she is spending time with her flock of family, involved in her church, or spending time with friends. Additionally Barb loves to read and travel, keeping her life amply full!
° ° ° ° ° ° ° ° ° ° ° °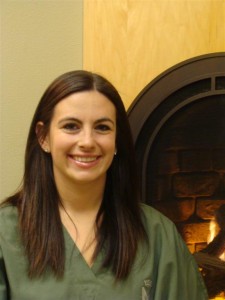 Alison – Clinical Assistant
Alison adds a wonderful spark of joy and energy to the clinic force. Additionally, she is a big part of the administration staff. One only has to spend a few moments with her to know she has a great love for the patients, and for her work.
She has been married to her husband, Kyle, for eight years. Outside of the office she helps out on her parent's dairy farm, and has a love for the work of the farm. Her hobbies include anything that sounds like fun! She enjoys the simple things of life that most of us take for granted. She reminds us to find your happiness in the day to day happenings of life. Alison enjoys snowboarding, dirtbike riding with her husband, spending time on face-book with friends, and doing anything fun in the spur of the moment.
° ° ° ° ° ° ° ° ° ° ° °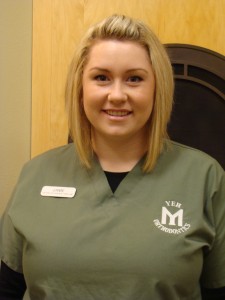 Jamie – Administrative Assistant/Clinical Assistant
Jamie is an administrative assistant for Dr. Yeh and has been with the practice for several years. She formerly worked as an assistant until she gave birth to her first baby, a little boy named Levi. She currently lives in Lynden with her husband, Jon.
Jamie is a graduate from the BTC Dental Assistant program. She was born and raised in Whatcom County. During her time away from work, she obviously enjoys spending time with her son and being a first time mom. She also enjoys recreational time fishing in the river and camping. She has a beloved yellow lab that now has to take second place to her son!
° ° ° ° ° ° ° ° ° ° ° °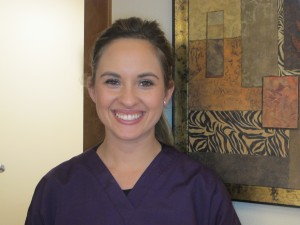 Jessica – Clinical Assistant
Jessica graduated from Bellingham Technical College with a Dental Assisting certificate in March 2010. She really enjoys working with the patients to help them achieve a great smile, and working with Dr. Yeh and the office team. She also enjoys going to church, spending time with family, and riding horses with her husband. Jessica is gentle and is admired for her consistently pleasant interactions with both patients and staff.
° ° ° ° ° ° ° ° ° ° ° °
Kayla graduated from Bellingham Technical College with a Dental Assisting certificate in 2010 and has been working in Orthodontics ever since. She married her husband Jesse in 2012. Outside of work she enjoys being outdoors, camping and fishing in the summer, and loves spending time with her family and friends. Kayla adds a real sparkle of both energy and fun to our work environment. This gal is a great asset to our friendly staff! .

° ° ° ° ° ° ° ° ° ° ° °
Megan graduated top of her class at Charter College in 2012. Having a passion for Orthodontics, she found the perfect office to settle into.. here! Outside of work, she enjoys family, camping, hiking, photography, and loves spending time with her 2, soon to be 3 nephews. Megan is a very hard worker and adds a fun burst of energy and laughter to our team!
° ° ° ° ° ° ° ° ° ° ° °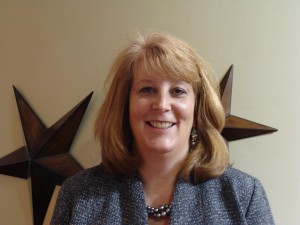 Kristin – Receptionist
Kristin is fairly new to the Bellingham area. She moved here five years ago with her husband and two teens. Kristin's husband is an airline pilot who flies the 787. Kristin is happy to work as one of our receptionists. Kristin also works for her local church and has a busy season of life with two very active teens. She enjoys homemaking and especially loves the Pacific Northwest.
° ° ° ° ° ° ° ° ° ° ° °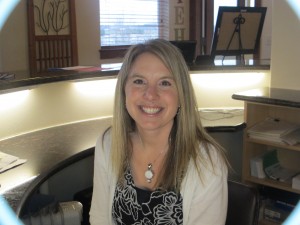 Traci – Receptionist
Traci is another sparkle of fun at our front desk, as receptionist in one of our offices. She is a nurse by trade and received her nursing degree from the University of Washington (Go Huskies!). She and her husband moved to Whatcom County in 1993, having lived in Maple Valley all of her life. They have two teen children. One thing she really enjoys about her job is meeting a lot of new people at the front desk.
Traci is an avid fan of the outdoors. She especially loves to run and to hike. She also is a great fan of Bunco and other games. Vivacious would be a good descriptive word for Traci.
° ° ° ° ° ° ° ° ° ° ° °
June is one of our newer employees in the receptionist/accounts department. June is always ready with a helping hand, a listening ear, a consistently patient person, and is one of the friendliest voices you will hear when calling Yeh Orthodontics.
Outside of her work involvement, June enjoys leading a "Life Group" in her church. She enjoys creating themed events for family and friends, and says she is constantly landscaping her own yard, where she and her husband have lived for several years. If anyone knows anything about landscaping or gardening, here is your source of help! (Your clue is that she is a daughter of her father, the long-time gardener expert in Lynden who lovingly cared for the landscaping in downtown Lynden for many years, Mr. Tony.) She also enjoys her 2 young adult sons whenever they come home to visit. June received a Business Science degree after high school.

° ° ° ° ° ° ° ° ° ° ° °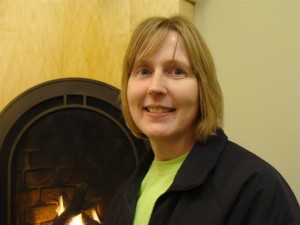 Charlene – Custodian
Charlene provides an amazing janitorial service. She cleans in our Whatcom County locations, both inside and out. Additionally, she contributes to some clerical help, and consistently does so with a cheerful 'sure I can' attitude. When she is not at the office, she is lending her support to the youth in the Nooksack Valley area as well as that of being an excellent mom, raising her 4 sons, most of whom are young adults. Char and her husband work in 'Youth Dynamics', as local teen mission leaders. Charlene began her employment in this practice long before Dr. Yeh claimed ownership from a previous owner, while she was yet a teen. We all appreciate the precisely cleaned office she provides for us to begin each of our work days in.
° ° ° ° ° ° ° ° ° ° ° °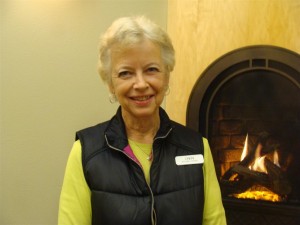 Cheri – Accounts Payable

Cheri is the Accounts Payable gal. She keeps the bills straight and totally enjoys working with Dr. Yeh and the entire staff. When she is not at work she is usually doing yardwork, or being "Taxi-Nanna" for her 2 grandkids. She also enjoys doing church work with Tim, her husband of 50 years.
° ° ° ° ° ° ° ° ° ° ° °
Margie is our in house lab technician which means she makes our retainers and all those other 'wonderful' orthodontic appliances. She graduated from the University of Texas Dental School in Dental Laboratory Technologies in 1987. She has been married to now retired Air Force officer Steve for 38 years and is proud of her two great sons and daughter-in- law and an even greater grandson. Out of the lab, her church, Tennessee Walkers, English Setters, 'homeless' cats and a variety of chickens keep her from getting any rest!